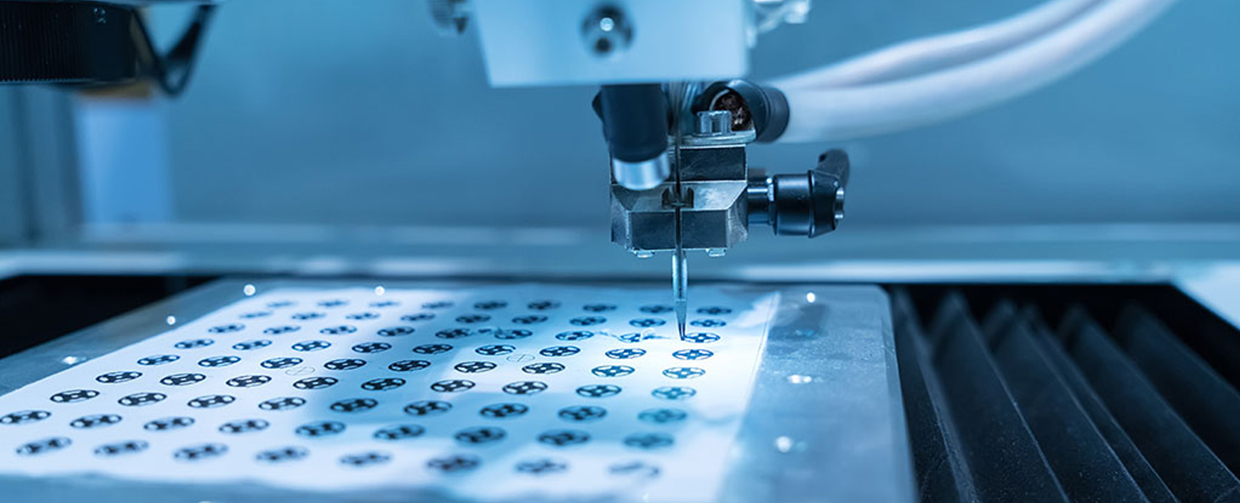 Marktech offers a comprehensive range of standard and custom manufactured sensor components as well as assemblies, simplifying the optoelectronic product development process and providing significant time and cost savings.
Our vertically integrated services provide customers with a complete design, manufacturing, and logistics solution that moves a product from its initial concept into design, through volume production, quality control testing, and distribution. We even control the die production. This integration allows us to design, build, and ship a complete product efficiently, effectively, and at a greater cost savings to our customers.
Available in both standard and custom designs, our optoelectronic components are available from the ultraviolet range through visible, near infrared, and SWIR.
Marktech's product offerings include:
InP epiwafers
Visible emitters
IR emitters
PIN photodiodes
Avalanche photodiodes
Photo reflectors
UV emitters
SWIR emitters
RGB chip on board assemblies
Thru-hole or surface mount assemblies
High-temperature/current PCB assemblies
RGB strip assemblies
Our sensors are available in a large assortment of sizes, wavelengths, and packages.
Marktech's LED manufacturing and assembly capabilities include:
SMD, thru-hole, and chip on board assembly
High-density pick and place
Small to high-volume production runs
PCB design and fabrication
Single or multi-layer
Flexible or rigid
Aluminum, FR4, ceramic, and polymide
Schematic capture
PCB design
Simulation
CAD/CAM
Consigned or purchased materials
Potting
Conformal coating
IPC standard assembly
Use of your Part Numbering System
Shipped to your packaging requirements
Additional outsourced capabilities include:
Plastic injection molding
Metal work fabrication
Optical analysis
Thermal analysis
With a team of experienced engineers on our staff, Marktech has the know-how to make your optoelectronics project a success. Contact us today to learn more.
Find something you were looking for? Get a free no-obligation quote today.